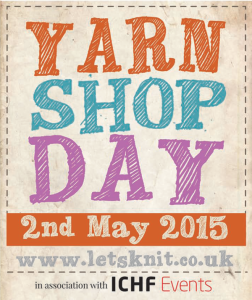 On May 2, 2015 the second annual Yarn Shop Day will take place in knitting and craft stores across the country and this year Baa Baa Brighouse is joining in.
The event has been organised by leading publications Let's Knit and Let's Get Crafting in a bid to celebrate Britain's much-loved independent wool shops.

Elaine Jinks-Turner, owner of Baa Baa Brighouse, said: "The day was originally part of a year-long campaign, 'Love Your Yarn Shop', aimed at celebrating all that is great about bricks and mortar yarn stores. However, by a happy accident, this year's Yarn Shop Day will coincide with our regular bi-monthly Knit and Natter session at Rastrick Library in Brighouse.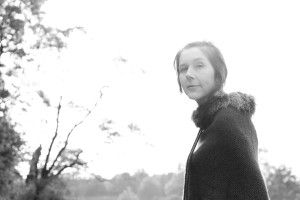 "This means as an online store we'll have the opportunity to be out and about in the local community, mixing with our customers and supporters. As we have such a great reputation for stocking Yourkshire sourced, spun and dyed yarns, the organisers of the event agree that Baa Baa Brighouse should be part of the celebrations.
"Yarn crafting is really growing in popularity and our customers rely on us for more than just needles and wool. Our Knit and Natter sessions are a great opportunity to get advice and to feel part of a crafting community."
As well as getting together with like-minded crafters, Baa Baa Brighouse will be showcasing some of their latest products at the event which runs from 10.30am to 12.30pm, and offering exclusive discounts to those who attend.
There will be free patterns, goodie bags, a raffle in aid of Friends of Rastrick Library and of course, the obligatory cakes and refreshments – hopefully with a knitting theme!
Last year over 160 outlets across the country took part in the day which proved to be a great success.
Let's Knit editor, Sarah Neal, said: "It was a brilliant day for shops and customers alike, with special events ranging from large discounts on yarns to workshops
run by top industry names. Many shops reported one of their best ever days of trading and there was a fantastic buzz amongst participating stores. This year the event will be even bigger and better, so it's certainly worth checking out what your local yarn shop is up to."
Yarn Shop Day is supported by leading names in the knitting and crochet industry and is sponsored by ICHF Events, renowned as organisers of some of the UK's best consumer creative, craft, cake, design, textile, sewing and hobbycraft shows across the UK.