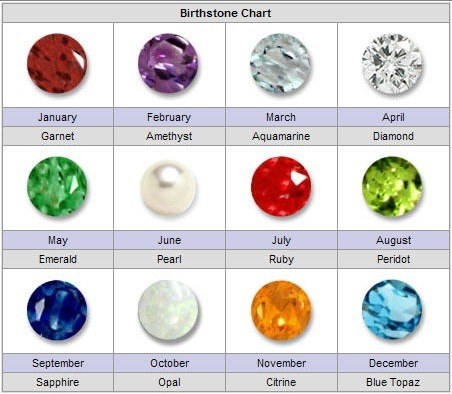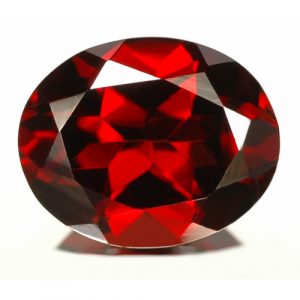 New for 2018, Baa Baa Brighouse is introducing monthly birthstone themed yarn boxes featuring limited edition Baa Baa Brew colourways inspired by birthstones. Each contains 200g of Baa Baa Brew hand dyed DK British Bluefaced Leicester yarn inspired by that month's theme. Boxes will also contain a host of other goodies based around that month's birthstone.
In January, our Garnet Birthstone Box included two 100g skeins of sumptuously soft Baa Baa Brew in an exclusive colourway, a red bead stitch marker, a handmade strawberry and champagne bath bomb, handmade strawberry soap, a bag of red buttons and a pewter January birthstone fairy figure.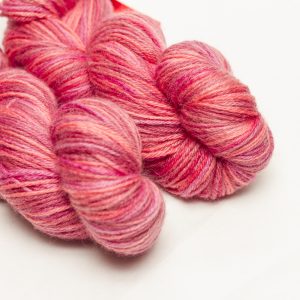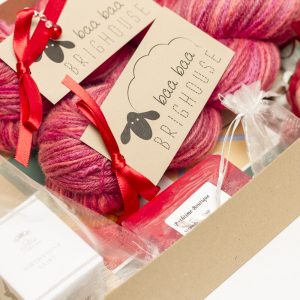 Amethyst is the birthstone for the month of February so if it's your birthday or perhaps a yarn loving friend is due to celebrate another milestone, why not treat yourself or them to this month's Birthstone Yarn Box?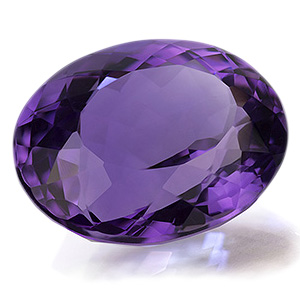 If you require the box for a particular date, please let us know and we will endeavour to do our very best to deliver your box in good time.
You could collect all 12 and make a unique birthstone blanket like one of our customers is planning to do!