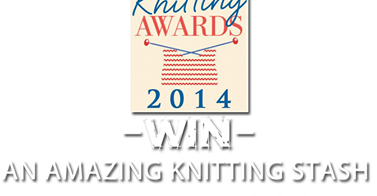 The nominations for the British Knitting Awards 2014 close today and simply by voting for Baa Baa Brighouse, you could win over £200 worth of knitting goodies!
Simply click on the link and vote for your favourites to be entered into a prize draw and have a chance of winning an amazing stash of assorted yarn and accessories.
How about voting for Baa Baa Brighouse in the online category as your favourite online shop, knitting blog or website.
Every vote counts – we really appreciate your support!