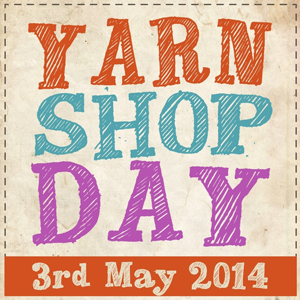 Here at Baa Baa Brighouse we're counting down the hours to Yarn Shop Day which will be celebrated by knitters and crochet enthusiasts alike across the UK tomorrow (Saturday May 3rd, 2014).
To mark the event we are offering all of our lovely customers 10% off their orders when they buy online with us on Yarn Shop Day.
The offer begins at midnight, so why not take a look around and make yourself a wishlist of all the goodies you'd like to stock up on.
Our yarns are not only 100% British but they are also 100% Yorkshire!
Happy shopping!