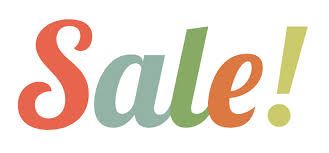 Love yarn? Love a bargain? Well you'll love this!
We're having a Flash Sale to celebrate World Wide Knit in Public Day 2014 which is happening across the Globe all this week.
Shop with Baa Baa Brighouse and you can save on a range of selected yarns including luxurious hand dyed Bluefaced Leicester, baby alpaca and merino and silk blends from  Eden Cottage Yarns, Erika Knight Vintage Wool, Louisa Harding such as Amitola, Grace and Grace Harmonies and many Rowan yarns including Fine Art Aran, Kidsilk Haze and Truesilk.
West Yorkshire Spinners Signature 4 Ply has also been reduced to just £5 a ball!
Time to stock up that stash ready for all those projects you have planned. Our sale ends at midnight on Saturday.
And don't forget, if you're local to Brighouse, join us for World Wide Knit in Public Day on Saturday June 21st, 10.30am until 12.30pm at Rastrick Library – we'd love to see you!