Baa Baa Brighouse recently reviewed the gorgeous hand painted Rowan yarn – Fine Art Aran and this morning the lovely folks at Rowan have made some fabulous free patterns available to support one of our favourite yarns!
How about this stylish Fine Art Hat for starters?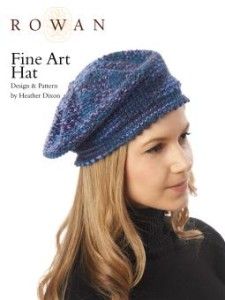 Or you can get to grips with texture with this Classic Basketweave Scarf.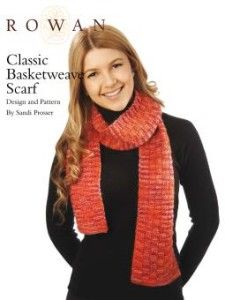 The Ripple Cowl by Sandi Prosser will make a beautiful accessory to any wardrobe.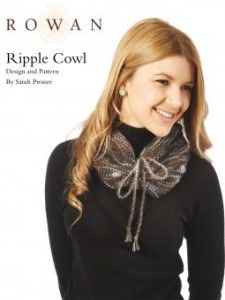 While the Sunrise Cowl has a very classic feel to it – perhaps you could tweak the design and make it your own by adding some Baa Baa Brighouse Vintage Buttons.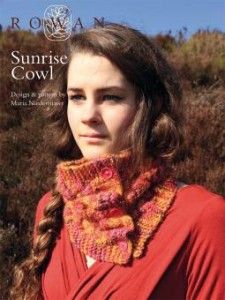 Have a read of our review below and find out for yourself what a fabulous yarn it is!
We Review Rowan – Fine Art Aran
Browsing around the yarn department in John Lewis one day – long before Baa Baa Brighouse became a reality – Rowan's Fine Art Aran, an unusual looking yarn immediately caught my eye.
It was available in several colourways – each one quite unique and distinctive. From vibrant yellows and greens to subtle blues and deep reds, it was one of those yarns that I knew I could quite easily fall in love with.
Made with a mixture of wool, mohair, mulberry silk and alpaca, it is incredibly soft, warm and has a lustrous sheen.
I've since discovered that it is hand painted in South Africa which is how the beautiful colour palette is achieved.
Not quite sure what to make with the two skeins of Fandango I found myself holding, I wandered across to the pattern books and discovered the Rowan Mini Collections – Fine Art Aran.
This is a fantastic little booklet featuring eight lovely easy to knit patterns taken from the Rowan archive and originally designed by Martin Storey and Kim Hargreaves.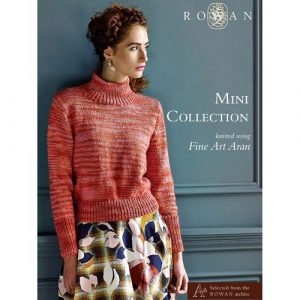 I have to admit, what interested me most was the Turner Hat – a gorgeous slouchy over-sized hat, perfect for the Autumn and Winter season – something that can be worn year after year and not look dated.
I couldn't wait to wind my lovely yarn and get started!
For me, the Turner Hat turned into the perfect weekend project – a simple knit that comes together quite quickly and is knitted on straight needles, then made up with a seam at the back.
It was such a fun little project and really did only take just a couple of days.
But given that Fine Art Aran is hand painted in South Africa, you may wonder why I would choose to stock it at Baa Baa Brighouse when we're so obviously keen to promote British breeds and Yorkshire yarns.
Well, I'm afraid Fine Art Aran is just one of those irresistible yarns that really is so unique, so beautiful and so different that I couldn't help myself when the Rowan rep came to see me! Still, even though Rowan is now a global company, its roots are still very much in Yorkshire – so, I like to think it can still claim a local connection.
Fine Art Aran costs £14.95 a skein while Rowan's Mini Collection – Fine Art Aran is just £3.95. And here's the finished product – introducing the Turner Hat…