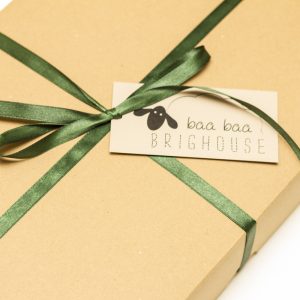 We have recently set up a Baa Baa Brighouse Facebook Group in conjunction with our Facebook page, so now you can connect with other Baa Baa Brighouse fans online and share projects using our yarns.
The group is a place to discuss our patterns, find out which yarn shows we're exhibiting at, get details of our ever popular knit and natter sessions or simply ask questions about the shop or our products.
Feel free to share images of items you've knitted using our own brands, Baa Baa Brew DK and Baa Baa Brew Marble 4 Ply, as well as projects made with commercial brands that you've purchased from us – West Yorkshire Spinners, Rowan, Erika Knight, Debbie Bliss, Louisa Harding and more.
We hope it will be great way for you to keep up with the latest news, exchange thoughts and ideas with fellow knitters or crocheters and that it will become a place where you can feel a little closer to the Baa Baa Brighouse family.
Join the Baa Baa Brighouse Facebook Group!