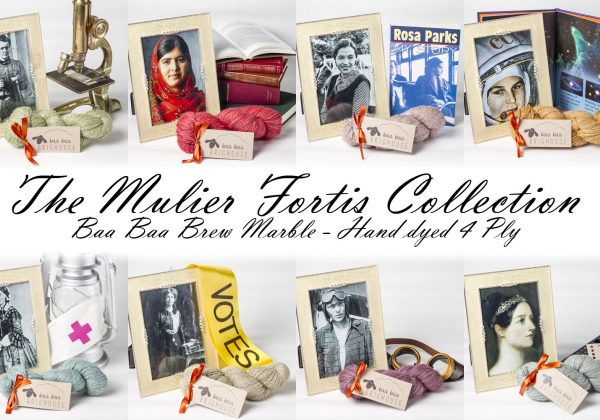 On International Women's Day 2017 Baa Baa Brighouse is celebrating the achievements of the eight women who inspired our brand new Baa Baa Brew Marble 4 Ply yarn.
The Mulier Fortis Collection, taken from the Latin meaning strong woman, seeks to highlight the outstanding contribution that women have made to science, medicine, education, aviation, politics, civil rights and much more besides with each shade being named for a particular woman.
The collection includes Ada (named for Ada Lovelace, the mathematician widely regarded as the first computer programmer), Rosa (named for Rosa Parks, the American civil rights activist known as the 'first lady of civil rights' and the 'mother of freedom'), Malala, (named for Malala Yousafzai, a Pakistani activist for female education and the youngest ever Nobel Prize laureate), Amelia (named for Amelia Earhart, the first female aviator to fly solo across the Atlantic Ocean), Marie (named for Marie Curie, the Polish physicist and chemist known for her pioneering research into radioactivity and the first woman to ever win a Nobel Prize), Florence (named for Florence Nightingale the founder of modern nursing), Valentina (named for Valentian Tereshkova, the Russian cosmonaut who was the first woman to have flown in space) and Emmeline (named for Emmeline Pankhurst, the British suffragette who helped to win women the right to vote).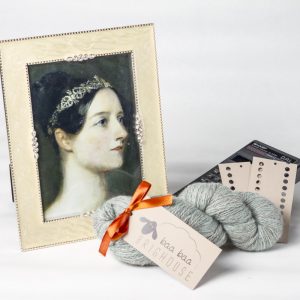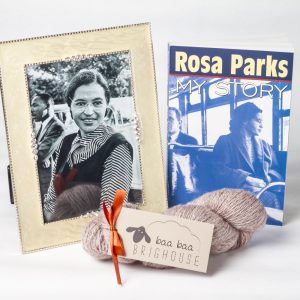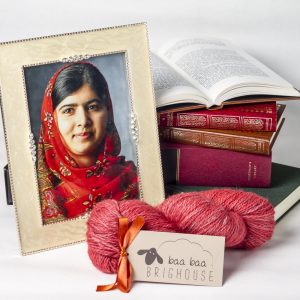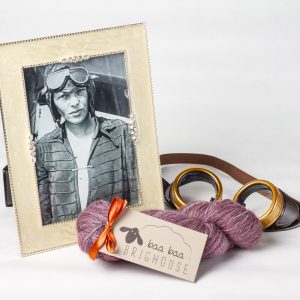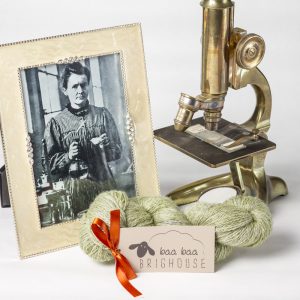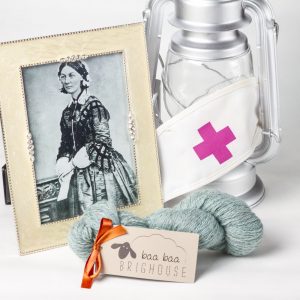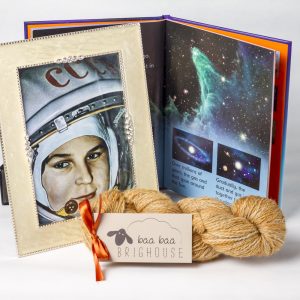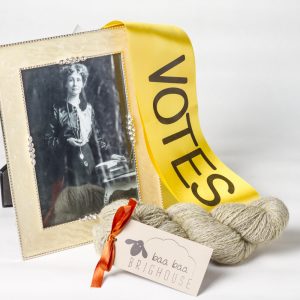 The concept for the yarn was taken from the Global Women's March of 2017 which saw record numbers take to the streets across the world to fight for equality.
Elaine Jinks-Turner of Baa Baa Brighouse said: "I wanted The Mulier Fortis Collection to celebrate the achievements of women from all backgrounds, all nationalities, all disciplines. The Global Women's March brought people together under a common cause for positive social change – it doesn't matter where you are from, what colour skin you have or your religious beliefs. I hope our new yarn goes some way towards reminding people of that. Women have the ability to achieve great things regardless of the challenges they face."
Baa Baa Brew Marble 4 Ply is a wonderfully soft mix of 75% British Bluefaced Leicester and 25% Masham 4 Ply yarn that is spun in Yorkshire and dyed by hand at Baa Baa Brighouse.
Each 100g skein is immersed in its own dye bath and left unagitated, allowing the dye to be absorbed naturally, producing very subtle variations in tone. The result is a lovely semi solid yarn that is then air dried, wound, re-skeined and tied by hand with a Baa Baa Brighouse label and satin ribbon.
To mark International Women's Day, half of all sales today (Wednesday March 8th, 2017) of Baa Baa Brew Marble 4 Ply from The Mulier Fortis Collection will be donated to The Jo Cox Foundation, set up in memory of the murdered Batley and Spen MP.