Sign ups are now open for the December Claude Monet Themed Yarn Box
Following on from the success of our 2019 Vincent Van Gogh inspired series of yarn boxes, in 2020 we will be celebrating the paintings of the French impressionist painter and founder of the art movement, Claude Monet. Each month we will take our inspiration from one of his most famous artworks and produce a hand dyed yarn interpretation. Each yarn box will contain 200g of limited edition British Bluefaced Leicester Baa Baa Brew DK inspired by that month's painting along with a selection of Monet inspired extras.
December Claude Monet Yarn Box – The Thames Below Westminster
December's Claude Monet Yarn Box will be based on the painting, The Thames Below Westminster, dating from 1871. It shows Monet's fascination with the London fog and depicts many newly constructed architectural elements including the Houses of Parliament, which he exaggerated to give a fairy tale palace feel. It is currently held in The National Gallery collection, having been bequeathed by Lord Astor of Hever in 1971.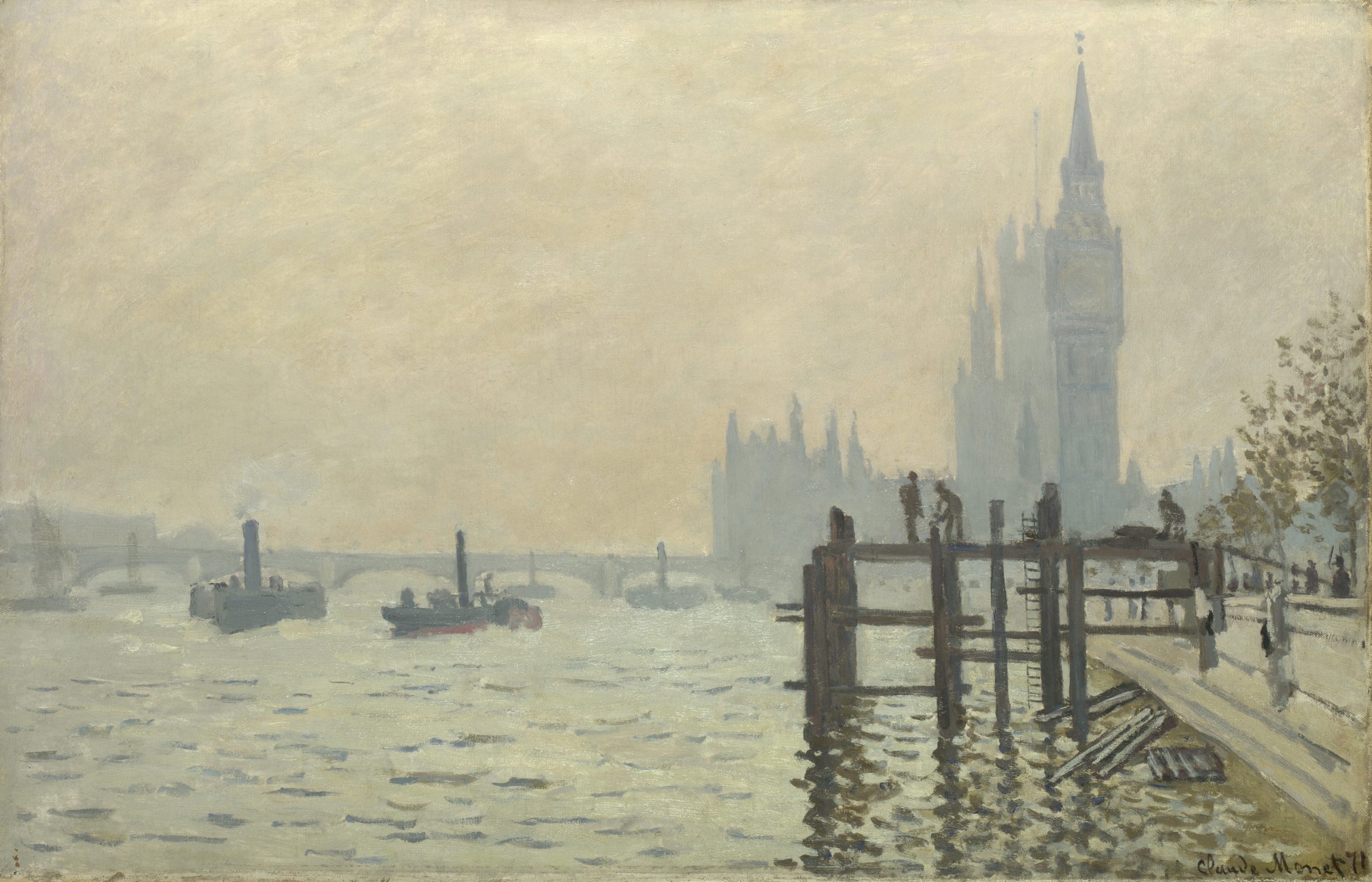 Please view our Product Gallery to see images of our January Claude Monet Yarn Box which was based on Houses of Parliament, Sunset (1903), our February Claude Monet Yarn Box which was inspired by A Pathway in Monet's Garden at Giverny (1902), September's box which took its inspiration from The Water Lily Pond Japanese Bridge (1900),  October's box which was based on Leicester Square At Night (1901) and November's box which depicted Poppy Field (1873).
Sign ups are now open and will close on Monday December 28th . Boxes will be posted out shortly after that.
Yarn: British Bluefaced Leicester Wool
Ply: DK
Length: approx 225m/244yds
Needle: 4mm/US6
Tension: 28rs x 22sts – 10cm/4"sq
Source: Britain
Care: Hand wash only, 30 degrees, do not tumble dry