Following on from our promise to introduce more vegan friendly yarns to our range, we have introduced Erika Knight's Studio Linen to our shelves this week.
Linen is an ancient, sustainable, natural fibre that is spun from the flax plant.
Fortunately, flax is naturally resistant to pests and therefore practically no pesticides or herbicides are necessary to grow these eco-friendly stem fibre plants. Also, flax plants produce large amounts of usable fibre per acre and do not require irrigation.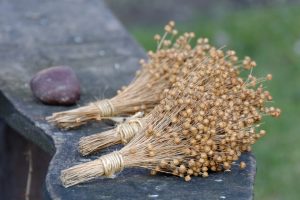 Linen is durable, soft, lustrous and flexible and will naturally soften with wear and washing.
Erika Knight's Studio Linen is 100% linen made up of 85% recycled rayon-linen fibre, sorted from selected wastage and regenerated using the eco-friendly hydrolysis method. It is then blended with  15% premium natural linen.
These fibres are twisted and dyed by a specialist Italian spinner in Biella in Piedmont to produce a unique yarn with a dry hand feel and subtle sheen.
Cool to the touch, and with a delicate drape Studio Linen is the perfect yarn for summer. It is an ideal choice for both knit and crochet garments giving excellent stitch definition.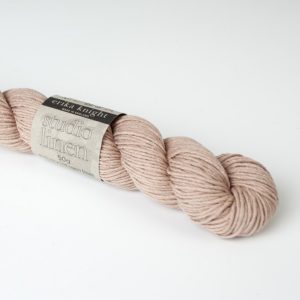 Studio Linen joins Erika Knight's Gossypium Cotton as one of our vegan friendly yarns alongside Rowan Summerlite 4 Ply which is made with the finest Egyptian cotton.
We will be continuing to expand the colourways we stock in all of these yarns and will also be adding to our vegan friendly yarns with other non-animal fibres such as bamboo.