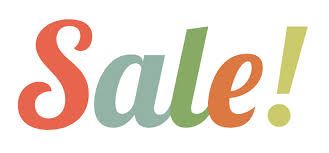 That's right folks, the Big Baa Baa Brighouse Sale is now on with discounts across the store. You can save on hundreds of products from now until the end of January as we make way for new Spring and Summer ranges. We're offering some of our biggest discounts yet on quality yarns, pattern books, knit kits, bespoke handmade items and more.
Don't forget, there's FREE delivery available on UK orders and we offer local delivery in the Brighouse area for just £1. Each time you shop at Baa Baa Brighouse you also earn reward points that you can redeem against future purchases.
So, sit back, relax and have a browse through our fantastic offers. If you've decided to take up knitting or crochet in 2015, now is the time to bag a bargain or if you simply need to replenish your stash after all of that Christmas knitting, then Baa Baa Brighouse has a fabulous range of yarns to choose from – all supporting British breeds and the vast woollen heritage of Yorkshire.