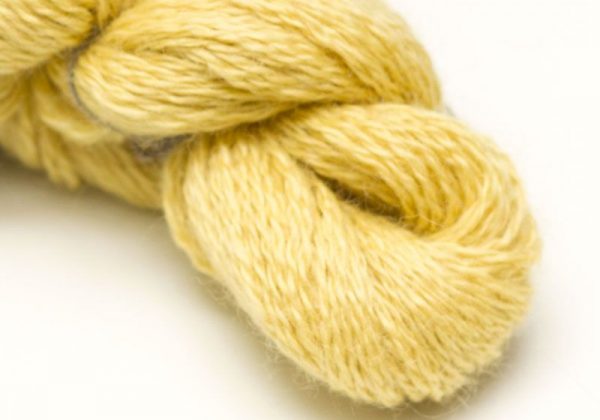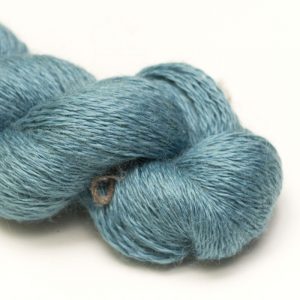 Anyone who knows Laura Rosenzweig's work, or indeed her brand, Laura's Loom, will be aware of just how important provenance is to her.
Her yarns are spun from fleece collected in the Yorkshire Dales and Cumbria and I wouldn't be at all surprised if Laura could tell you which, farm, flock and even which sheep her yarn originated from.

This was one of the reasons we chose to stock Laura's Loom yarn at Baa Baa Brighouse. Because we specialise in British and in particular, Yorkshire yarn, our ethos of supporting the production of home-grown wool lies very close to Laura's own values.
Her latest yarn, a mix of 45% Bluefaced Leicester and 55% Suri Alpaca is no exception and sees a collaboration between Laura and Town End Alpacas, based in Kendal, Cumbria.
Laura's yarn is designed for weaving in the first instance but the worsted spun 2 ply yarn lends itself perfectly to hand knitting delicate lace patterns such as those typical of Louisa Harding.
It is available in six different colours and I chose to work with Sulphur, Light Teal, Dark Teal and Navy for a re-working of Louisa's classic pattern, Muriel, taken from Knits from an English Rose.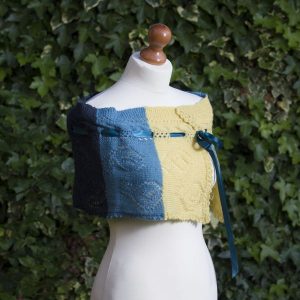 The yarn itself is strong and smooth – the finished garment appears to have a beautiful sheen.
It is super soft to the touch as well and after blocking, has a wonderful drape making it the perfect choice for shawls, stoles, wraps and scarves.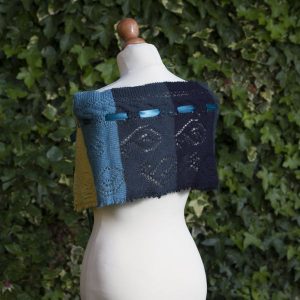 I found it very easy to work with, it doesn't break, split or fray and gives fabulous stitch definition, which is a must for any lace pattern if you really want to highlight its intricacies.
Laura's Loom really has succeeded in creating a fabulous British yarn and the good news is, it's currently part of our Summer Sale with 25% off!