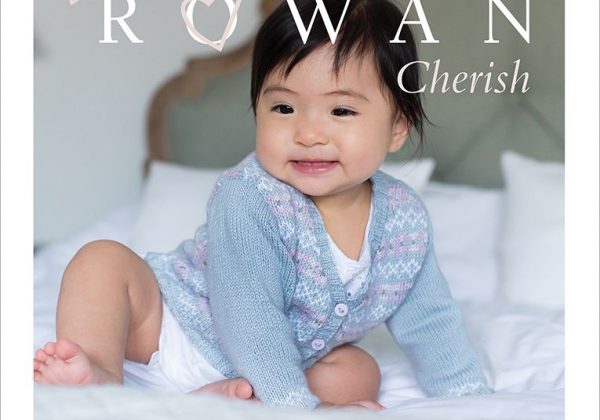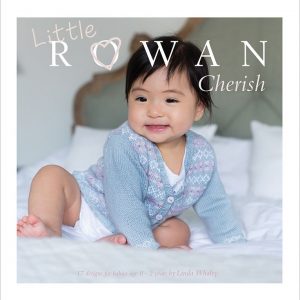 Little Rowan Cherish is a delightful collection by Linda Whaley featuring 17 designs for babies aged up to two years.
The idea was to create timeless designs for both boys and girls using yarns renowned for their softness and comfort.
Cardigans, sweaters, socks, blankets and bootees are all covered in this beautifully presented book which has classic photography courtesy of Jules Mosley.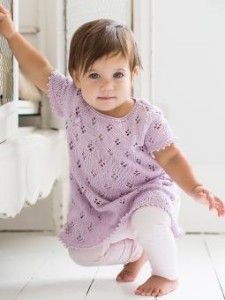 Delicate lace knits such as the Imogen Dress are on offer with beautiful picot edging along with a similar cardigan version called Jessica, perfect for newborns.
Cabling also features in several patterns, a technique which once learned is relatively simple but can have some striking effects and adds a wonderful degree of texture. A favourite is the cabled Blanket, ideal as a larger project but taking just eight balls of Rowan Wool Cotton.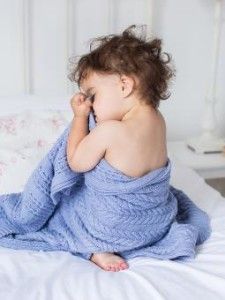 All of the designs offer good value without skimping on quality as they use reasonably priced yarns such as Rowan Summerlite 4 Ply or Rowan Super Fine Merino 4 Ply. Both yarns offer wonderful colour palettes for babies and by using 4 ply, Linda Whaley has made her collection suitable for all seasons and avoided the bulkiness that occasionally comes with baby knits.
There are also two Fairisle designs – Sophie, a pretty v-neck cardigan which has a Fairisle body and cuffs with plain stocking stitch sleeves and the Unisex Boatneck Sweater which uses a simple diamond pattern on the cuffs and hem.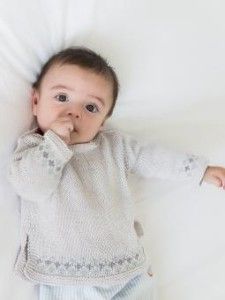 Written instructions and charts, where appropriate, are provided. At £9.50, Little Rowan Cherish has succeeded in it's mission to be timeless and treasured – it is a book that knitters will return to time and again, whenever the pitter-patter of tiny feet are near.