Rowan Pure Wool Worsted is one of those staple yarns that has a multitude of uses and never goes out of fashion.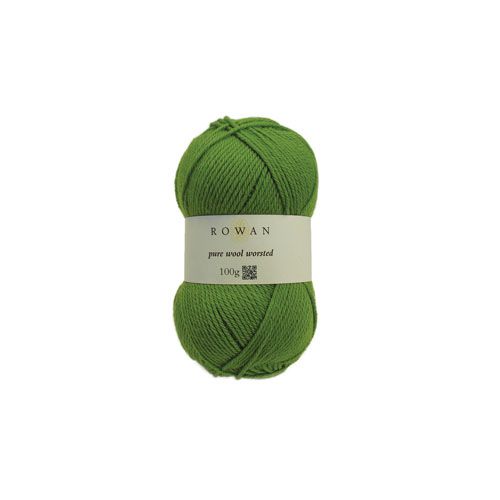 Available in a range of 56 colours, it is no wonder that it was knitwear designer Kaffe Fassett's yarn of choice for the recent 2014 Rowan knit-a-long.
It keeps it's shape perfectly, which of course makes it ideal for large projects such as afghans.

Equally, it is a great yarn to choose if you're knitting chunky Winter walking socks, particularly as you can opt for a block colour rather than the variegated stripes that so many other yarns offer – a mark of its versatility.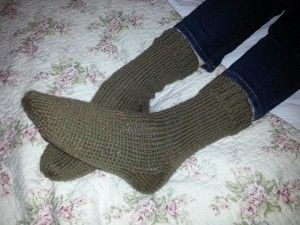 With Rowan Pure Wool Worsted you have the freedom to be as creative or as reserved in your designs as you wish, which means you can tailor your project to the recipient's tastes.
As the name suggests, it is a 100% wool yarn and is machine washable, making it a solid favourite with knitters whose projects may include hard wearing items such as socks! At 200m a ball, there is more than enough yarn for even the biggest feet, with some to spare.
It is also great to combine two colours for contrasting tops, heels and toes.
It is soft, yet incredibly strong and gives fabulous stitch definition – definitely a yarn every true knitter should have in their stash.
The Rowan Pure Wool Worsted Collection and the Simple Shapes Pure Wool Worsted Collection both offer a fabulous selection of supporting patterns, with a good mixture of designs for both men and women.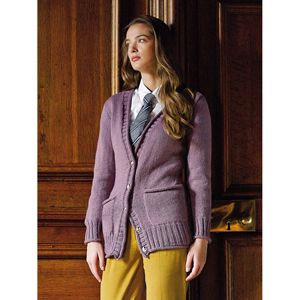 Garments have a definite vintage feel but with a modern twist; very classic and timeless.
Rowan Pure Wool Worsted is currently on special offer at Baa Baa Brighouse with any three balls available for £21, giving you the flexibility to mix and match colour combinations.