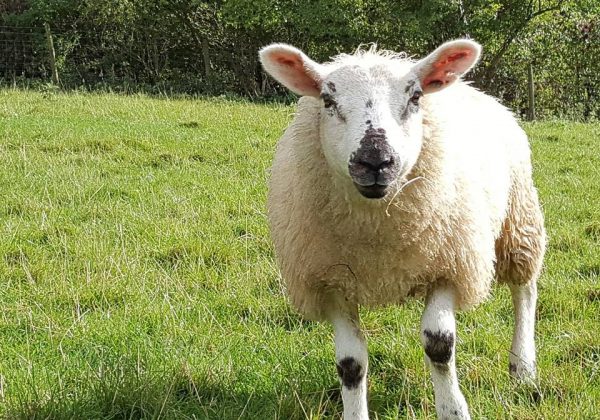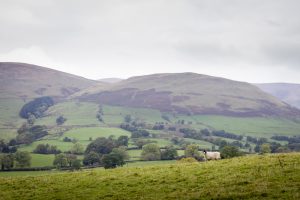 Out to lunch with some fellow knitting friends recently, the conversation turned to veganism and how it appears to be rapidly on the rise.
One of our group, another small woolly business owner, mentioned that she was planning to expand her product range to include vegan friendly products.
I must admit, from a personal perspective, as a non-vegan, I have always preferred to knit with animal fibres, in particular wool and wool rich yarns. Baa Baa Brighouse is a member of the Campaign for Wool and since it was conceived, the business has steered clear from the majority of other fibres.
Obviously, it can be a contentious issue with strong feelings, ethical arguments and environmental concerns on both sides of the debate. My point of view has been that sheep, whether bred for meat or for their fleece, need to be sheared to promote good health and prevent terrible blights such as flystrike.
Not only that, but by knitting with wool, particularly that which comes from small flocks, you invest in the shepherding and farming industry, support local communities and ensure the sustainability of traditional livelihoods.
The benefits of using wool are well documented and from an environmental perspective it is the very best fibre to use, having none of the damaging impact that man made, non-biodegradable fibres such as acrylic have, which takes many years to break down.
Of course, organisations such as People for the Ethical Treatment of Animals (PETA) have added to animal welfare concerns regarding shearing practises and mulesing (which does not take place in the UK) but has been an animal husbandry practise used widely with Merino sheep in Australia. Like most animal lovers, I think it is barbaric but in terms of highlighting rogue shearers and insinuating that flocks everywhere are abused and treated badly, PETA's attitude is wholly irresponsible and certainly unrepresentative of the very good, caring farming practises that are in place in the UK.
What about plant fibres? Again, these are not without their environmental pitfalls. Cotton, for example, can use a huge amount of water in production with some farmers opting to use pesticides and large scale farming claiming natural habitats for agricultural use.
It can be very difficult to knit ethically and in accordance with one's beliefs. However, the more I have thought about veganism and talked to other knitters, the more I have felt that in failing to stock vegan friendly yarns, I am doing a disservice to some customers.
I'm not here to judge people. Vegan or non-vegan is a lifestyle choice surrounded by complex personal ideas and while I like to use wool (see my reasons above), I certainly don't object to other knitters choosing cotton, acrylic, bamboo or even banana. That's why in the coming months, you may notice a few more vegan friendly yarns appearing on the Baa Baa Brighouse website. Wherever possible, we will endeavour to look into the ecological and environmental impact of all the yarns we supply to ensure we are offering the most eco-friendly, sustainable options available.
By Elaine Jinks-Turner – Owner of Baa Baa Brighouse