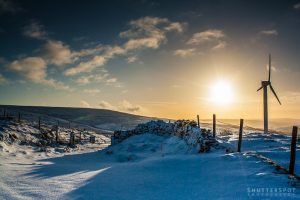 2016 was quite a year for so many reasons with political upheaval both in the UK and abroad impacting on day-to-day life for Baa Baa Brighouse, our friends in the craft and textile industries as well as our customers.
But with another uncertain year ahead of us, lets not dwell on the negative things that have come to pass, but take a look at how our ongoing collaboration with indie dyers across Yorkshire unfolded in the form of our ever popular Yan Tan Tethera Yarn Club.
Working together, Baa Baa Brighouse, a small family run online yarn store, Shutterspot Photography and a handful of talented dyers created 12 gorgeous limited edition yarns inspired by the landscape, wildlife and architecture of Yorkshire. Now that's something to be proud of!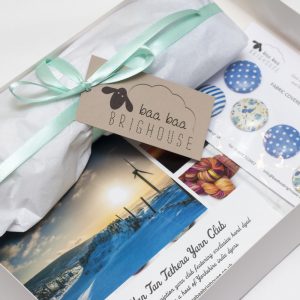 Here are just some of the great things our club members have said about us recently:
"This is one of my favourite online stores. Both Elaine and her husband are lovely, friendly and helpful. Deliveries are quick. I love the fact there are different indy dyers for the monthly yarn box. Also like it as it specialises in British wool, well in fact Yorkshire wool." – Marie
"Loved the packaging, loved the contents. The yarn was a very good representation of the photo, and the added sparkle really brought the idea of the snow to life. Need to find a use for the lovely buttons (fortunately I have fabric for a quilt in the same colours – so they could be used as the added extra). I am sure the ribbons will come in handy for something too! The yarn is now being knit up into a shawl and it is going to be so soft and drapey. I love it so much that I have ordered February's!" – Catherine
"The Yan Tan Tethtera club once again delivers!" – Alice
"Beautiful. Strong contrast between the azures and off white with a subtle glitter. Very soft yarn. My first subscription and definitely not my last!" – Jacqueline
I love that so many of you appreciate the time and effort that goes into creating each month's Yan Tan Tethera box and that you share your projects on social media with us or send pictures to include in our online gallery.
In what is often a dim, grey, unkind world, we have to take comfort, joy and pleasure where we can. If that comes in he form of yarn, or the Yan Tan Tethera Club, then so be it!