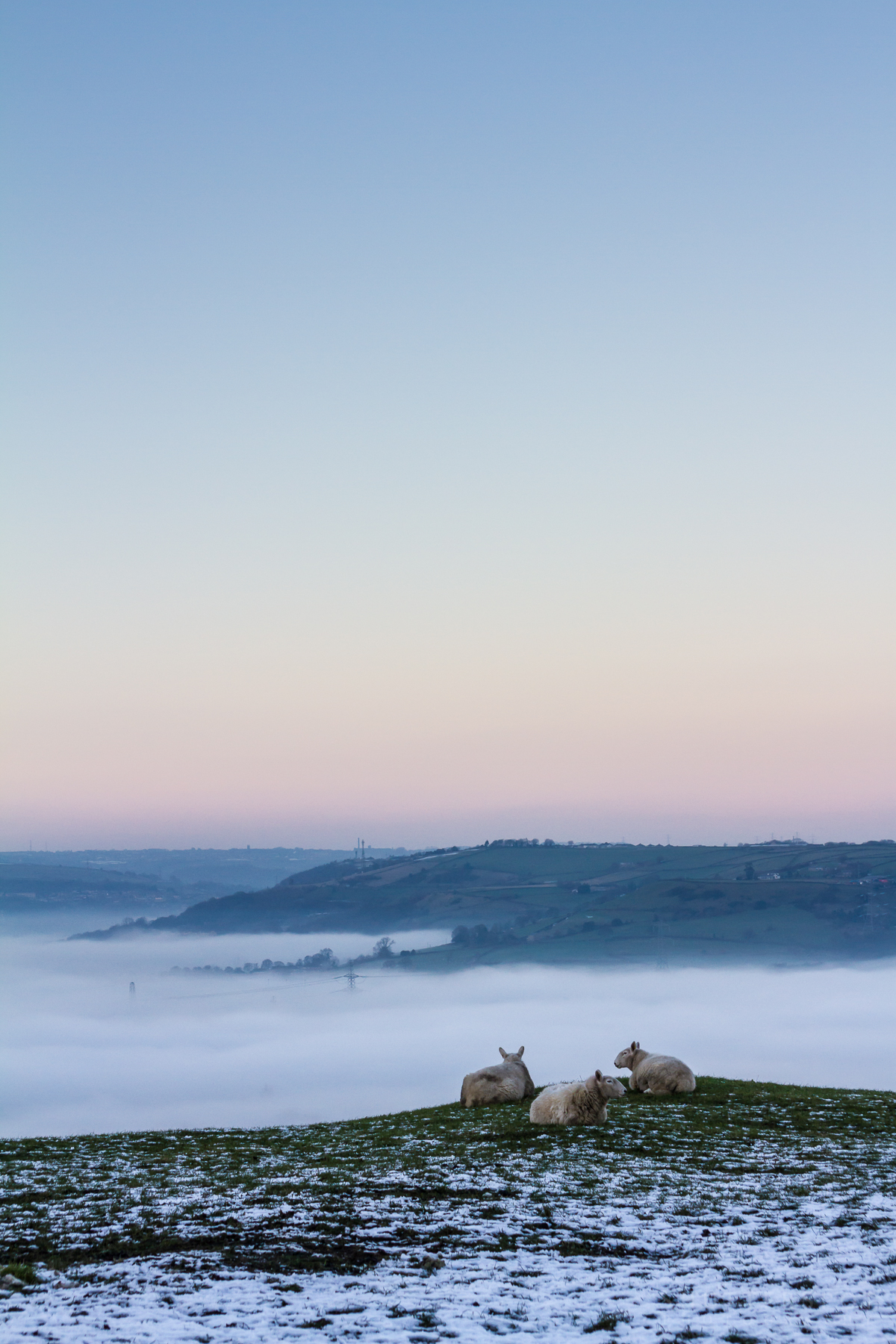 Welcome to Baa Baa Brighouse
The home of Yorkshire hand dyed yarn

Baa Baa Brighouse specialises in British hand dyed yarn and in particular, Yorkshire hand dyed yarns, that have been reared, sheared, spun and dyed here in 'God's Own County'.
Discover our carefully curated range of high quality natural knitting yarns, contemporary and vintage style patterns and beautifully ornate knitting needles to inspire your creativity. We have the big names, including Rowan, as well as our own Baa Baa Brighouse indie brand hand dyed yarn.
Baa Baa Brighouse is home to the world famous monthly Yan Tan Tethera Yarn Club which takes colour inspiration from the captivating landscapes, wildlife and architecture of Yorkshire.
Most importantly, when you shop with Baa Baa Brighouse, you can be confident of our expertise and reliability. Established in early 2014, we have, over the course of nearly 10 years, consistently garnered hundreds of independent 5 star reviews for our commitment to exceptional customer service and quality products we produce. Don't just take our word for it, please head over and read all the latest reviews by clicking the review tab.
Shop now at Baa Baa Brighouse and indulge in the finest hand dyed yarn with exclusive colourways, handcrafted with Yorkshire's passion and expertise.
Baa Baa New Products! Checkout our latest woolly offerings ...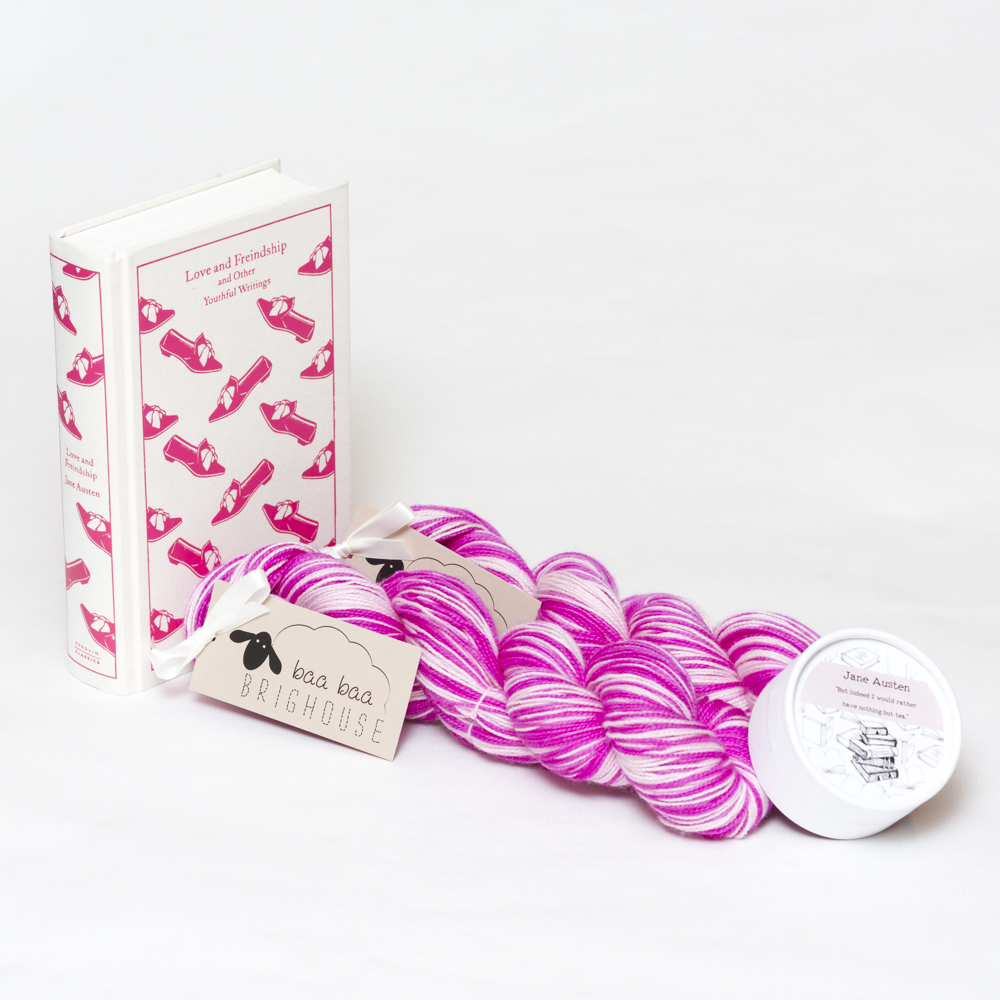 Baa Baa Brighouse offers a range of beautiful and unique monthly yarn clubs. Our latest is the Baa Baa Brighouse Book Club Bundle which takes its inspiration from the covers of Penguin Clothbound Classic books.
Our Paddington Bear Sock Box is hugely popular with sock knitters and marmalade sandwich connoisseurs alike. While our 2023 Blanket Yarn Club explores the 'Elements' of earth, water, air and fire through colour.
The famous Yan Tan Tethera Yarn Club seeks to celebrate the very best that Yorkshire has in terms of fibre and dyeing expertise.
As a member, each month you will receive an exclusive skein of quality Yorkshire yarn that has been sourced, spun and dyed locally by hand. We take our inspiration from photographs of the Yorkshire landscape, nature, architecture and occasionally abstract images by Gary Turner of Shutterspot Photography.
Similarly, our Yan Tan Tourer Yarn Club also takes its inspiration from photographs but offers a wider geographical scope and Yorkshire yarn at a very competitive price.
Baa Baa Best Selling Products!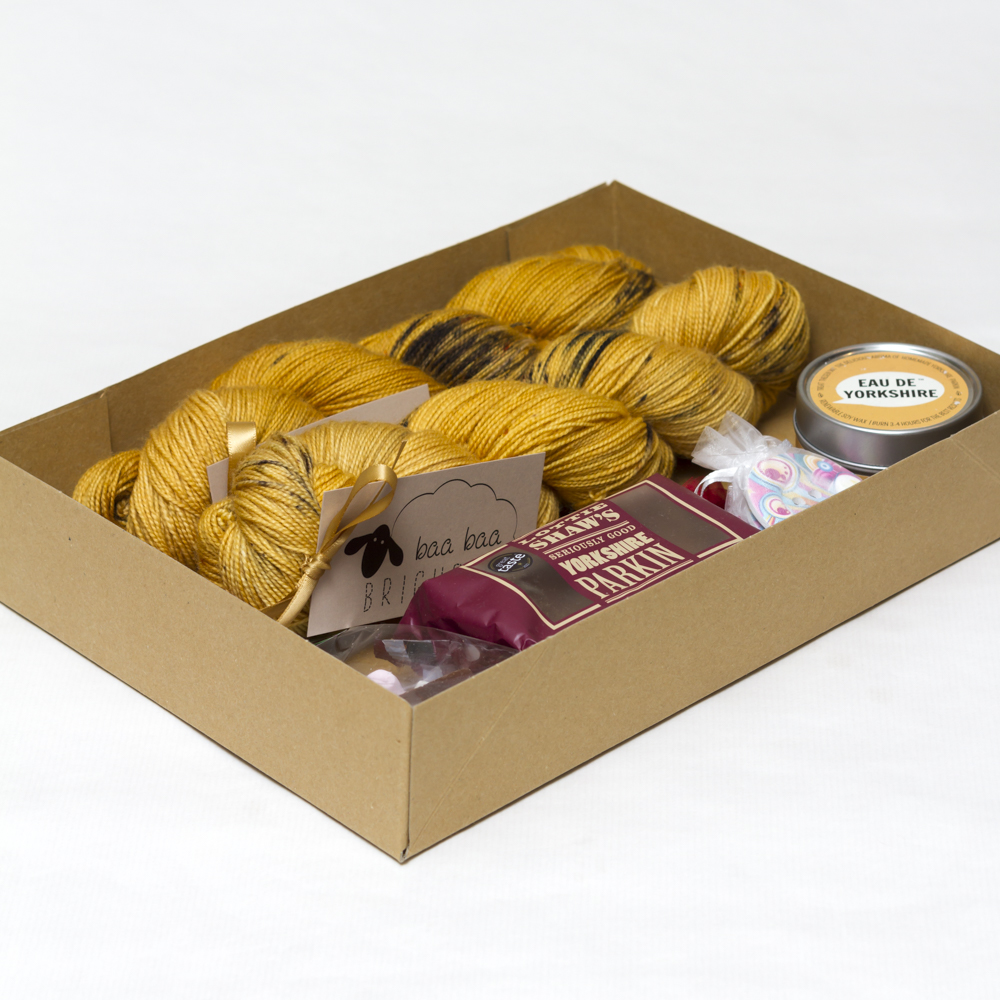 Every month we offer a wide range of Special Yarn Boxes to celebrate a variety of occasions throughout the year from Valentine's Day to the Spring Equinox, from the Summer Solstice to Halloween.
Each box is specially curated and features luxurious hand dyed yarn and a range of quality themed gifts, often sourced from other independent Yorkshire businesses.
Our boxes make perfect gifts for that special someone or simply as a treat for yourself! Keep an eye out for our latest Special Yarn Box creations.
We are very pro-active when it comes to raising money for worthy causes and campaigns that support positive social change. In 2019, we raised over £500 for worthy causes through our monthly charity yarns.
We are currently supporting Mermaids through the sale of our charity yarn, Trans Rights Are Human Rights. Please do consider supporting one of the most marginalised and oppressed groups currently in our society by purchasing. Thank you!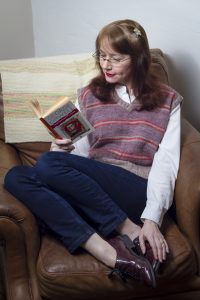 Patterns
Browse a wide selection of single leaf knitting and crochet patterns and pattern books from renowned knitwear designers, including our own in-house designs.
Visit Patterns