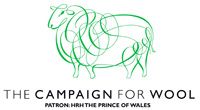 Celebrate the beginning of Wool Week with Baa Baa Brighouse by coming along to the Armley Mills Wool Festival.
The festival will take place tomorrow (Saturday October 4th) form 11am until 4pm at Leeds Industrial Museum, Armley Mills.
Here's a flavour of what you can look forward to:
Mini Market
A market will be available with over 15 traders selling, displaying and demonstrating a range of goods.
We will have a collection of books and patterns; different wools, fibres and yarns, including hand dyed yarns; knitting needles and crochet hooks; drop spindles; hand made ceramics and hand made buttons and much, much more.
The traders are Adelaide Walker, Baa Baa Brighouse, Bits and Hobs, County Alpacas, DH Yarns and Fibres, Eden Cottage Yarns Ltd, Freyalyn's Fibres, Ceramics and Homeware by Margaret L Glackin, Natural Born Dyers, Susan Crawford Vintage, The Cryptozoologist, The Knitting Goddess, Wheeldale Woolcrafts, Grace Rafael and Wakefield Wool Company.
Workshops
Finishing Techniques (12.00 – 16.00) – Learn how to give your knitting a professional finish with Audrey Wilson.
The secrets of invisible seams, buttonholes, grafting, blocking, picking up stitches, making buttonholes, professional edgings and necklines.
You are invited to bring an unfinished garment of your own to the workshop. (Not compulsory)
Swatches will be provided for seaming, grafting and practice. Please bring a pair of 4mm Knitting needles and a Tapestry needle.
Cost of workshop £25. Booking essential.
Speakers
Ann Kingstone – 'Innovations in Handknitting' (12.45 – 13.30)
Ann will talk about new knitting techniques, improved knitting techniques and developments in seamless garment construction. She will have some of her designs as examples, and will point out relevant work by other designers too.
Demonstrations
Penelope Hemingway will be demonstrating the Great Wheel and traditional Dales Knitting in a traditional period setting of the Yorkshire Luddite period. You may have a go at knitting the Dales way and find out about what life was like at that time. You can meet her and other mill workers in our very own Mill Workers Cottage.
The Spinners of Aire will be demonstrating spinning, carding and weaving techniques using spinning wheels and drop spindles. They will answer any questions you may have and help with any problems. They will be very happy to teach you how to spin.
The Armley Mills Knit n Natter group will be meeting as usual and catching up with the news and gossip regarding all things woolly. Bring your knitting along and join in with them.
The Spinning Mule will run at 11.15, 12.30, 13.00, 13.30, 15.00, 15.30 and 16.00. This will include a talk about the Woollen process at 11.45, 13.45 and 16.15.
The Wakefield Wool Company will be bringing along a couple of rare breed lambs. They will be here, delighting the visitors throughout the day.
Activities
The knitting Surgery (12.00 – 16.00) – The Knitting Gurus will be on hand to solve all your knitting problems. Bring your problem projects to us and we will do our best to help you out.
Learn to Knit with giant needles (12.00 – 15.00) – Cara will be demonstrating how to knit with the giant needles that we have at the Mill. This is a fun activity aimed at under 12s but enjoyed by all ages.
Special Events
Melanie Gall – A Stitch in Time (11.30 – 12.30 and 14.00 – 13.00)
Melanie Gall will be coming all the way from Canada to perform A Stitch in Time. This is a cabaret featuring the historic 'lost' knitting songs of the United Kingdom and North America.
From the WWI novelty tune "More Power to Your Knitting, Nell!" to the WWII-era Glenn Miller ballad "Knit One, Pearl Two", this unique cabaret melds historic stories and poems, as well as first-hand accounts from the girls who worked at home to help the war effort, to give a funny, poignant and inspiring look at the music that 'knit' together women (and men) on the homefront. The songs are written from the view of the soldier, the sweetheart, the mother knitting for her sons on the battlefield, and the society gossips, meeting each week to knit up a sweater and tear down each others' reputations. The music is, in turn, funny, poignant, inspiring and heartbreaking.
Tailoring Gallery Opening (11.15)
The newly installed tailoring gallery will be officially opened. Guided Tours of the new Tailoring Gallery led by Amy Jenkinson, the Curator of Industrial History, will be available at 12.00 and 14.00.
Amy will be available on the Textile Gallery throughout the day to answer any questions about the textile process and machinery.
Price:   Free with normal admission
Contact details:   For more information on the festival or to book a workshop please call: 0113 378 3173