The knitting website, Ravelry, which has over 8 million members worldwide, has taken the bold move to ban posts in support of President Donald Trump and his administration.
The announcement has been made on the site's homepage in response to the Trump administration's blatant support of white supremacy.
Ravelry, like Baa Baa Brighouse, promotes an inclusive environment which cannot be maintained if hate speech of any kind is allowed. That is why today we applaud Ravelry's stance and fully support its actions.
At Baa Baa Brighouse, we strive to make our website and social media pages a safe place for all people of colour and those belonging to minority, marginalised groups.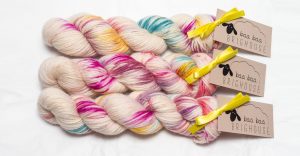 Last year we voiced our protest at Trump's presidency during his visit to the UK with our yarn, 'Carnival of Resistance', which raised funds for the American Civil Liberties Union (ACLU).
Prior to his latest state visit to the UK, we launched, 'Female Bodily Autonomy', again in aid of the ACLU.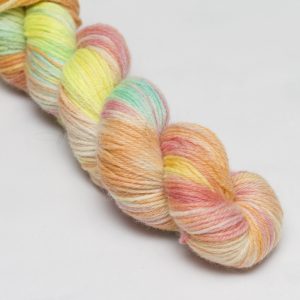 Many businesses are showing their support of Ravelry's brave announcement by donating to the site or offering a percentage off products or patterns. Baa Baa Brighouse will continue to show its support with 'Female Bodily Autonomy' which continues to be available via our website – £3 of every skein sold will go to the ACLU.
Racism, homophobia, misogyny are not on the rise, they are here. Perhaps they have always been here but to a certain extent lay dormant. Two things have now given them a voice – firstly, the election of Trump and secondly, Brexit.
You don't have to look far to find instances of outright racism, homophobia or misogyny on your own doorstep…I refer to a recent homophobic attack on a couple in Liverpool, the actions of Mark Field in responding to a female climate protester or even the behaviour and views of a man likely to become the next UK Prime Minister.
So, if you would like to register your abhorrence of these, you can purchase 'Female Bodily Autonomy' or its sister yarn, 'Lactose Intolerant' which supports the charity, Hope Not Hate.