Do you like the look of all the lovely yarns we have on the website but you like to get tactile and have a squish?
Well good news! Baa Baa Brighouse is heading to the Popup Wool Show next month.
The show will take place on Saturday August 16th from 10am until 4pm at The Oval Leisure Centre, Old Chester Road, Bebington, Cheshire.
We'll be taking along a huge range of yarns, knitting needles, patterns, hand knits and knitting accessories and we'd love for you to come and join us.
There'll be a chance to view our full range which includes County Alpacas, Eden Cottage Yarns, Erika Knight, Herdy, Laura's Loom, Louisa Harding, Rowan, Sylvan Tiger Yarn and West Yorkshire Spinners.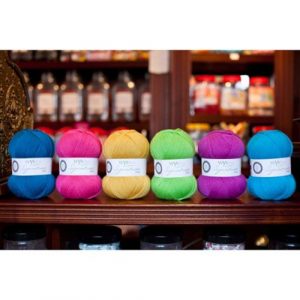 And even better news is we'll be equipped to take card payments on the day as well as cash.
Joining us at the Popup Wool Show will be Susan Crawford, Fyberspates, The Knitting Goddess, John Arbon Textiles and a whole host of other great British yarn supporters, so why not  make a day of it and come and have a squish?
Hope to see you there!