Baa Baa Brighouse has teamed up with a number of Yorkshire based indie dyers to bring you the Yan Tan Tethera Yarn Club.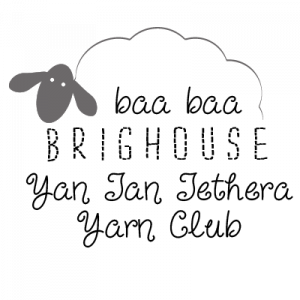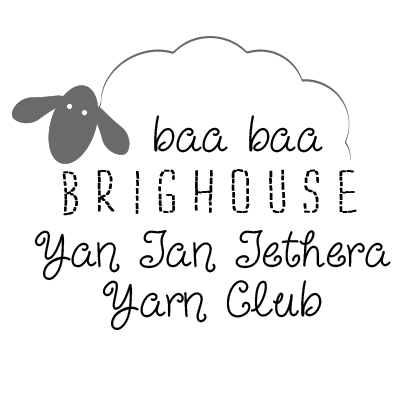 As a member, each month you will receive an exclusive skein of quality Yorkshire yarn that has been sourced, spun and dyed locally by hand.
Our dyers will be taking their inspiration from photographs of the Yorkshire landscape by Gary Turner of Shutterspot Photography.
Each dyer will use a different photograph guaranteeing that every monthly batch of yarn is beautiful and completely unique from the next.
The dyer will decide on the yarn most suited to the project but will aim to uphold our ethos of using only British breeds and Yorkshire yarns.
September Yan Tan Tethera Yarn Club
Sign ups for the September Yan Tan Tethera Yarn Club are now open. Our dyer will be Katie Pearce of Sylvan Tiger Yarn.
Katie is based in Leeds and specialises in dying British wool using natural dye in extract form. She already draws her inspiration from the local landscapes of Yorkshire, the North York Moors, Yorkshire Dales and the Lake District, so we feel she will be perfect for launching the club today – which quite fittingly is also Yorkshire Day!
Her inspiration for September's yarn will come from this stunning photograph of Marsden Moor which captures the late Summer sun through the clouds.
She will be using 100g skeins of 100% Bluefaced Leicester 4 ply for September's yarn which gives 400m of pure loveliness! Each skein costs £21 plus postage at the standard rate.
To sign up for the September Yan Tan Tethera Club, simply visit the Yan Tan Tethera Subscription and add one month to your basket and proceed through the checkout as normal.
Sign ups will close on Friday August 15th, 2014 and will be posted out in time for September 1st as follows: International – August 25th, Europe – August 27th, UK – August 29th.
October Yan Tan Tethera Yarn Club
Sign ups for the October Yan Tan Tethera Yarn Club will open on August 18th, 2014 and will close on September 12th. All yarn will be posted out in time for October 1st.
Our indie dyer for October will be Crystal Flanagan of Domesticated Human based in Wakefield. Crystal will receive her Yorkshire landscape photograph from which to draw her inspiration in mid August.
She is planning to use 100g hanks of 100% Bluefaced Leicester roving yarn by West Yorkshire Spinners for her project. This is a bulky weight yarn giving 150m – perfect for cold October weather. Crystal will also be providing an exclusive pattern to accompany the yarn.
November Yan Tan Tethera Yarn Club
We're really pleased to announce that the indie dyer for November's Baa Baa Brighouse Yan Tan Tethera Yarn Club is Louise Lavender of The Cryptozoologist – Fantastical Hand-Dyed Yarns. Louise is based in Beverley, Yorkshire and uses lots of Yorkshire spun British yarn in her dying projects.
You can find out more on her blog which will give you a flavour of what you can expect this November. Sign ups will open on September 29th when Louise receives her Yorkshire landscape photograph and will close on October 17th. All yarn will be posted out in time for November 1st.
Indie Dyers 
Are you interested in joining our team of indie dyers in the Yan Tan Tethera Yarn Club? We're always on the lookout for talented, creative people at Baa Baa Brighouse who are as passionate about British breeds, Yorkshire yarns and gorgeous colours as us. Why not contact us and tell us a little about yourself? We'd love to hear from you.