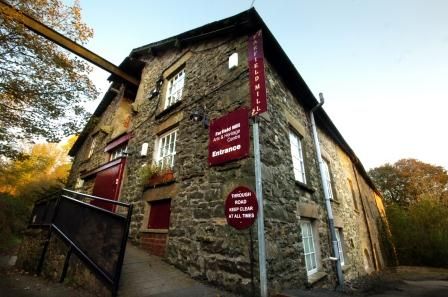 As an online retailer, it's incredibly important to us here at Baa Baa Brighouse to get out and meet our customers face to face whenever the opportunity arises.
That's why we love attending yarn festivals, craft fairs and knit and natter events, so that you can get to know the faces behind what you see on the Baa Baa Brighouse website or on our Facebook, Twitter, Instagram and Google+ pages.
This Autumn we've decided to create our own woolly event – we're inviting you to join us for a Baa Baa brilliant Autumn day out at Farfield Mill in Sedbergh.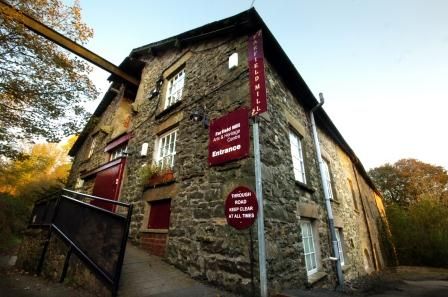 Sedbergh, nestled on the border of  the Yorkshire Dales National Park and the Lake District, has seen its reputation for all things woolly grow in recent years. So much so, that it has become a veritable hub for textile artists and artisan crafters alike.
Featured on BBC Countryfile and with it's popular annual Sheep Fest, woolly minded folk have begun flocking to the quintessentially British market town to see what everyone is bleating about.
On October 16, we'll be taking a coach trip there from our headquarters in Rastrick, Brighouse and we'd love for you to come along.
Farfield Mill is a former woollen mill which ceased production in the early 1900s. Situated near the Howgill Fells, it fell into disrepair but underwent an extensive refurbishment and reopened in 2001 as an arts and heritage centre.
It now features heritage displays, exhibition galleries showing the work of local crafters and artists and even information on the rough Fell sheep and their contribution to the textile industry.
The mill also houses a variety of looms including the Dobcross Power Looms, giving a real feel for how the mill might have operated in its heyday.
During our visit, we will have the opportunity to browse the four floors of the mill and view demonstrations by resident artists such as weavers and spinners.
There will be time for shopping with two floors of retail gallery space, a mill shop and second hand bookshop, followed by a lovely lunch at the Weavers Cafe consisting of soup, sandwiches, cakes, buns and biscuits washed down with a plentiful supply of tea and coffee.
In the afternoon, we will enjoy an entertaining talk by Alison O'Neill, also known as The Shepherdess.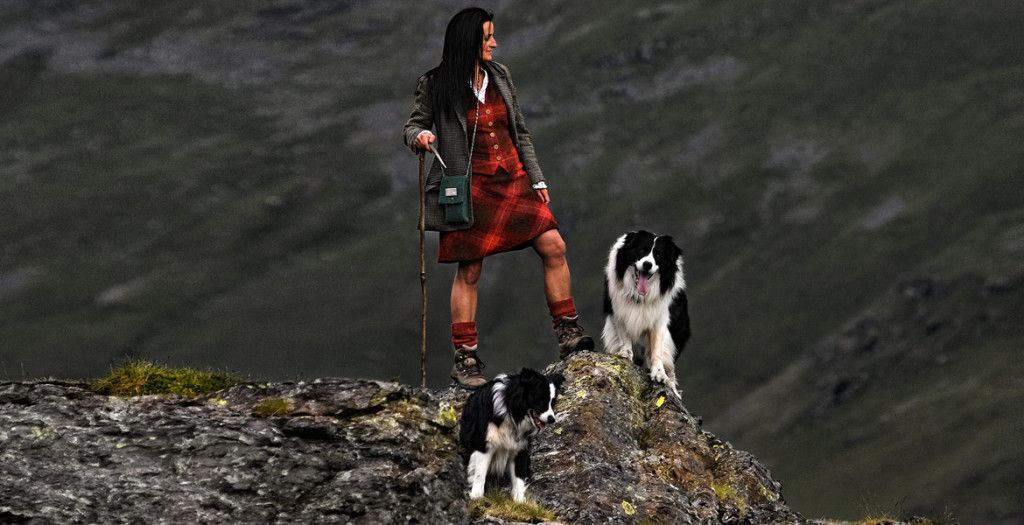 After pursuing another career path, Alison returned to the Fells and to her rural roots with just £60 in her purse and became a tenant sheep farmer.
She describes the farm as her 'little patch of heaven' but it has demanded love, graft, passion and invention to turn shepherding into a success.
Alison will share the highs and lows of her journey as a sheep farmer and how it led her to design her very own beautiful tweed clothing range.
There will then be further time to look around the mill or wander into the picturesque town of Sedbergh before heading back to Brighouse.
The mill has full disabled access but if you require assistance, please contact us prior to booking so that we may ascertain whether our preferred coach will be suitable.
Everyone who joins us on our woolly excursion to Sedbergh will also receive a free Baa Baa Brighouse gift bag containing all sorts of goodies!
Booking for this event is now open but spaces are limited so we advise ordering now to avoid disappointment. We hope you can join us!