In January 2017, we launched our Monthly Themed Yarn Boxes.
Each month, inspiration for the box comes from popular culture including film, television, art, music, literature and historical events.
So far, we have featured the hit TV show, 'Sherlock', the celebrated British author, Jane Austen, Disney's 'Beauty and the Beast', Cameron Mackintosh's critically acclaimed musical, 'Les Miserables', Shakespeare, The Brontes, Disney's 'Snow White', the TV drama, 'Poldark', the 'Outlander' series, crime writer, Agatha Christie, the music of Queen and 'Oliver Twist' by Charles Dickens.
In 2018 we have taken inspiration from the film, 'Star Wars: The Last Jedi', 100 years since the Representation of the People Act allowed women to vote and the radio series, 'The Hitchhiker's Guide to the Galaxy',  by Douglas Adams.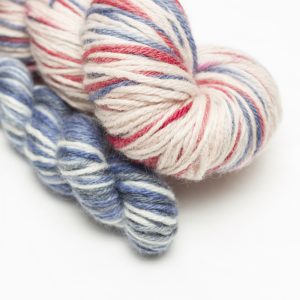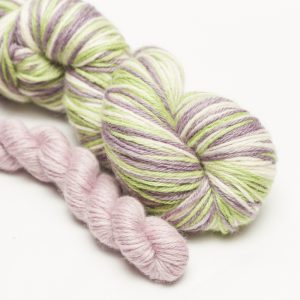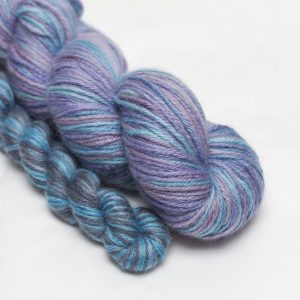 Boxes feature limited edition Baa Baa Brew variegated colourways reminiscent of that month's theme. Included is a 100g skein of Baa Baa Brew hand dyed DK British Bluefaced Leicester, along with a contrasting 25g mini skein of Baa Baa Brew and a host of other goodies based around the theme, all presented in a beautiful gift box tied with satin ribbon.
This month, we'll be dyeing yarn inspired by the fairytales of Danish storyteller, Hans Christian Andersen.  Sign ups close on Friday April 20th. We're always open to suggestions so if you think there's a theme that we should feature and haven't yet, follow the contact form and let us know!