Have you heard about our Baa Baa Brighouse Monthly Themed Yarn Boxes?
We launched these back in January as a fresh idea for 2017 and so far they are proving to be incredibly popular.
Each month, inspiration for the box comes from popular culture including films, television, art, music and literature. So, for example, in January our inspiration came from the hit TV show, 'Sherlock', based on the stories of the famous consulting detective by Arthur Conan Doyle. In February, we marked the bicentennial of the death of celebrated British author, Jane Austen and our March 'Beauty and the Beast' Yarn Box was perfectly timed to coincide with the release of Disney's remake of the classic French fairytale starring Emma Watson.
Boxes feature limited edition Baa Baa Brew variegated colourways reminiscent of that month's theme. Included is a 100g skein of Baa Baa Brew hand dyed DK British Bluefaced Leicester along with a contrasting 25g mini skein of Baa Baa Brew and a host of other goodies based around the theme.
The stars of January's box were '221b' (100g skein) and 'Baker Street' (25g mini skein).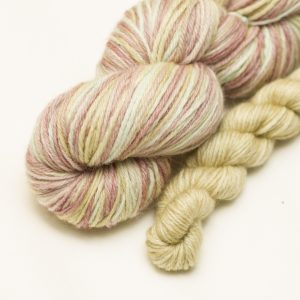 The box also included a 'bored' smiley face stitch marker, a sachet of Sherlock themed tea, a Sherlock notebook, a Sherlock sticker, a bag of humbugs, 'the world's only consulting detective' postcard and a 'the game is on' pencil.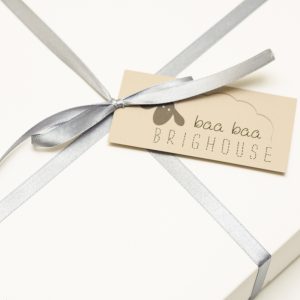 All presented in a beautiful gift box tied with satin ribbon.
Our February Jane Austen Themed Yarn Box received an overwhelming response with customers from all over the world signing up for an exclusive box. One customer said it was the best blind box she had ever seen.
It included 'The Bennet Sisters' (100g) and 'Longbourn' (25g mini skein).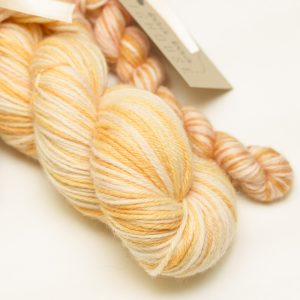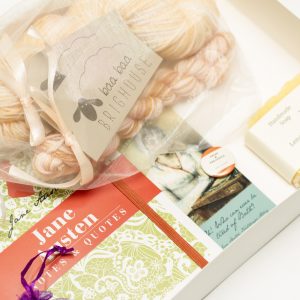 The box also featured a Jane Austen 'Notes and Quotes' notebook, a Jane Austen laminated bookmark, a lavender bag, a bar of handmade soap, a Jane Austen button badge and a Jane Austen pencil. Presented in a classic gift box with satin ribbon and Baa Baa Brighouse tag.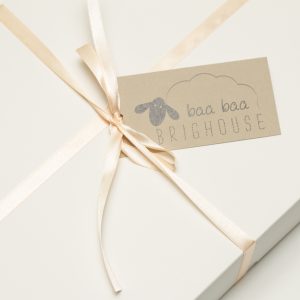 Our March Beauty and the Beast Themed Yarn Box included 'Belle's Winter' (100g) and 'Until the Last Petal Falls' (25g mini skein).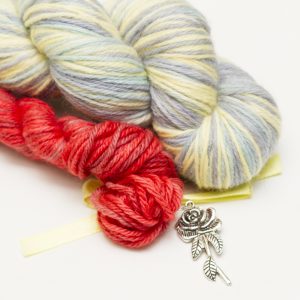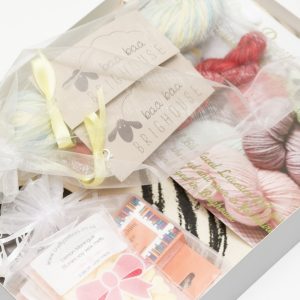 Customers also received a limited edition Belle canvas tote bag, lemon meringue wax melts reminiscent of Lumiere, bookshelf printed washi tape to represent the Beast's library and Belle's love of literature and a rose stitch marker. Again, all presented in a lovely gift box tied with yellow ribbon to match Belle's iconic dress.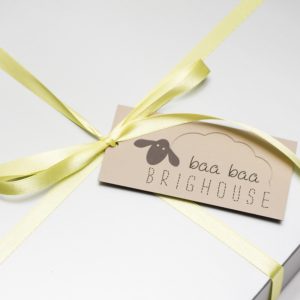 If you follow Baa Baa Brighouse on social media you may be aware that our eldest son, Jonathan, has recently been selected to take part in the staging of the school edition of the musical, Les Miserables, with Batley and Spen Youth Theatre Company, with a West End production team in honour of Jo Cox MP.
Fuelled by requests from some of our loyal customers, we decided to celebrate with an April Themed Yarn Box inspired by the great 19th century novel, Les Miserables, by Victor Hugo and the now critically acclaimed musical by Cameron Mackintosh, based on Alain Boubil's and Claude-Michel Schonberg's original production.
This box promises to take you on a journey to post-revolutionary France and glimpse the lives of Jean Valjean, Javert, Fantine, Cossette, Eponine, Marius and company as we celebrate another classic through exquisite hand dyed yarn.
Love yarn? Love to 'Hear the People Sing'? Love Les Miserables? Then the April Themed Box is a must for you!
As with all of our previous yarn boxes, April's will contain 100g of Baa Baa Brew DK British Bluefaced Leicester yarn in a limited edition colourway inspired by Les Miserables, along with a contrasting 25g mini skein of Baa Baa Brew. Boxes will also contain a number of Les Miserables related extras.  They are only available to purchase until Friday April 21st, 2017 and will be posted out on Thursday April 27th, 2017 so be quick if you'd like to see for yourself what a treat our Monthly Themed Yarn Boxes are.