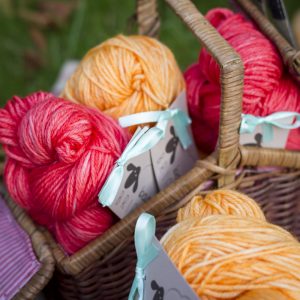 Have you heard? Baa Baa Brighouse has launched two brand new shades of Baa Baa Brew for the Autumn/Winter 2016 season.
Baa Baa Brew is a 100% British Bluefaced Leicester DK yarn which is reared and sheared in the UK, then spun and hand dyed in Yorkshire using traditional methods.
The two new colours are typically reminiscent of the season with Bailiff Bridge being a warm orange and Wellholme, a deep pinky red.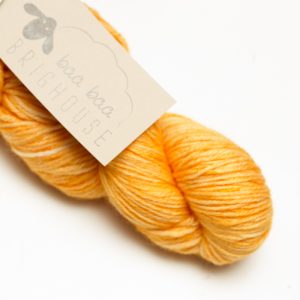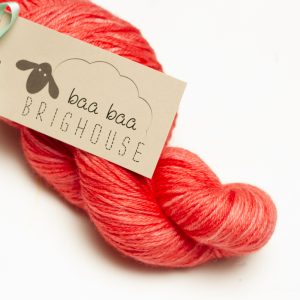 All Baa Baa Brew yarns are named after areas of Brighouse, the town in which they were dyed. Bailiff Bridge and Wellholme join the expanding palette of Thornhills, Woodhouse, Brookfoot, Rastrick, Clifton and Hove Edge.
The names of the new yarns were voted for by the people of Brighouse in an online poll.
Our Baa Baa Brew Gift Box, Yarn Pops and Sprig Beanie Hat Knit Kit are also available in the new semi-solid autumnal shades and of course as a soft, lustrous thicker weight Bluefaced Leicester, Baa Baa Brew is perfect for a whole range of seasonal knits.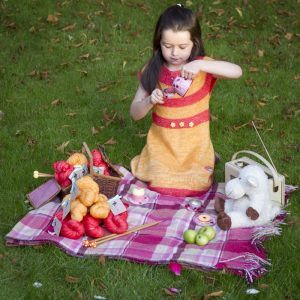 From children's clothes, through to adult garments, Baa Baa Brew remains a versatile yet luxurious yarn. You could always try it out by taking part in our Ganny Lock Knit-A-Long to support The Campaign for Wool and celebrate Wool Week.
Ganny Lock is a beautifully warm shawl pattern, designed in-house and we think it will look simply amazing in our new colourways!