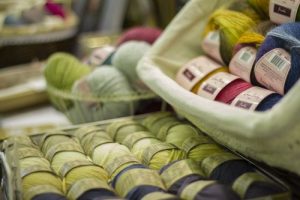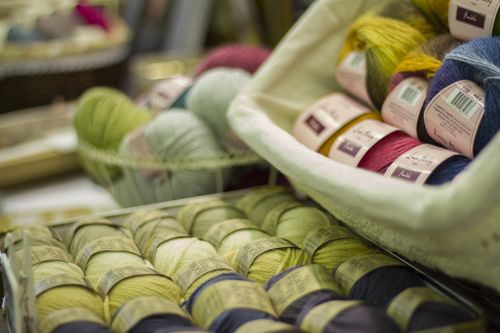 Wonderwool Wales 2015 will be taking place next weekend (April 25th and 26th) and we're really looking forward to meeting all those coming along to the event.
Here at Baa Baa Brighouse we're busily packing boxes and preparing our display which will include a wide selection of British sourced, spun and dyed yarns, pattern books from a range of British designers, beautifully crafted knitting needles and crochet hooks, exclusive Baa Baa Brighouse knit kits, one-of-a-kind hand knits and our very own stitch markers.


The festival of wool will take place at the Royal Welsh Showground in Bluith Wells and will see a huge range of yarn related businesses come together to celebrate all that is great about British wool.
You'll find Elaine and Gary from Baa Baa Brighouse on stand S6 in Hall 2, not far from the catering stands and dining marquee which will be offering freshly prepared food from an array of artisan producers.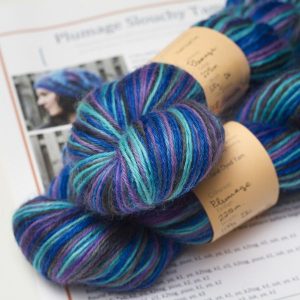 If you come to see us, don't forget to ask about our monthly Yan Tan Tethera Yarn Club which showcases the very best yarn that Yorkshire has to offer from it's creative and highly talented indie dyers. We'd love to tell you more about it and will be on hand to answer all of your questions.
As well as browsing the many stalls that Wonderwool Wales has to offer, you could also join in one of the fabulous Woolschools – workshops offering the opportunity to learn all kinds of new fibre craft skills from weaving to using a drop spindle. We advise booking workshop places in advance.
There will be a vast amount of talent on display too – make sure you check out Alison Murray's Knitted Ginger Bread House, what an amazing piece of work!
If you haven't already booked for the event, tickets can still be purchased on the day. We guarantee it's an event not to be missed!