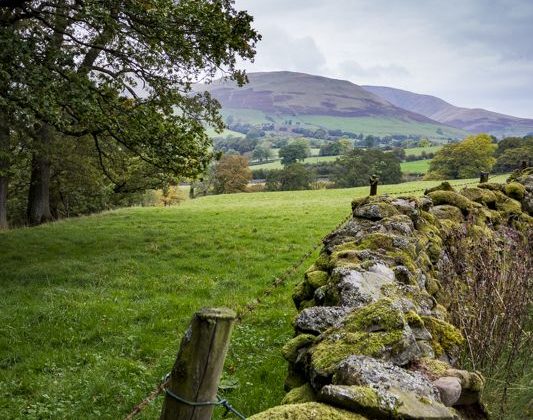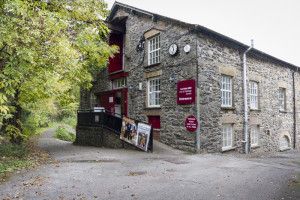 On a dull, grey October morning in Yorkshire, Baa Baa Brighouse, consisting of Gary and Elaine, waited for their day trippers to arrive – they were off on a grand day out to Farfield Mill in Sedbergh.
It was the first Autumn Trip they had organised and the party was made up of a small group of ladies, some of whom they had met at past events, such as the British Wool Show in Harrogate last year, Armley Mills Wool Festival in Leeds, Crafternoon Tea at Holdsworth House Hotel on the outskirts of Halifax or at bi-monthly and monthly Knit and Natter sessions at Rastrick Library and more recently, at LoveBread in Brighouse. One or two faces were new.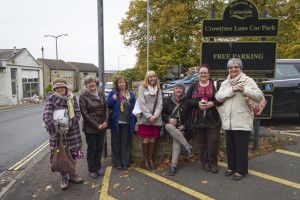 None of the group had been to Farfield Mill before, so were looking forward to learning about it's history and viewing the work of a whole host of crafters and artists in its retail galleries and work spaces.
Coach travel to Sedbergh was provided by fellow Brighouse based company, Arrow Coaches Ltd, and with Phil as their driver, they promptly set off at 9am.
Each passenger was given a complimentary Baa Baa Brighouse gift bag containing a Rown pattern book, Louisa Harding yarn, a Herdy pin badge and a small handcrafted, knitted Christmas ornament.
Sedbergh, nestled on the border of the Yorkshire Dales National Park and the Lake District, is surrounded by the majestic Howgill Fells and is most definitely sheep farming country.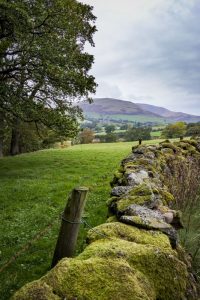 It has seen its reputation for all things woolly grow in recent years. So much so, that it has become a veritable hub for textile artists, artisan crafters and of course figures such as Alison O'Neill, also known as The Shepherdess, who have helped to spark the resurgence in interest in wool and its many uses.
Featured on BBC Countryfile and with it's popular annual Sheep Fest, woolly minded folk have begun flocking to the quintessentially picturesque British market town to see what everyone is bleating about.
On arriving at the mill, the party were met by Clare Huggonson, responsible for group bookings, and had a quick chat about what could be found on its four floors, including where demonstrations were taking place.
Elaine had provided the group with an itinerary, which included information about the various artists and their work which could be found at the mill.
Farfield Mill is a former woollen mill which ceased production in the early 1900s. It fell into disrepair but underwent an extensive refurbishment and reopened in 2001 as an arts and heritage centre.
You enter the mill directly into the retail galleries, where craft work of all descriptions, can be purchased: hand dyed yarn, jewellery, handmade quilts, pottery, woven items, metalwork, woodwork – you name it, it's there.
On the same floor at the back, Alison O'Neill's workshop can be found, displaying some of her exclusive tweed range, which in the future she hopes will feature tweed woven from three types of native breed sheep.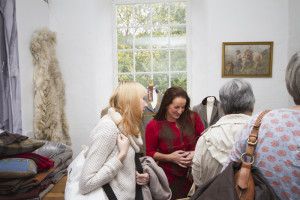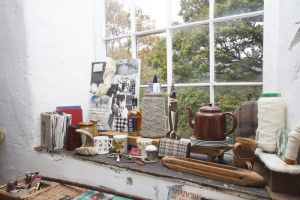 Upstairs, a variety of hand looms can be viewed and the group from Baa Baa Brighouse, which had begun wandering around the mill at leisure, were able to stop and talk to crafters, including one lady who was demonstrating prodding and rag-rugging.
Downstairs was an historical display about the mill itself and the importance of wool to Sedbergh. This included information about the 'Terrible Knitters of Dent', who were in fact terribly good.
The magnificent Dobcross Power Looms can be found on the lower levels, giving a real feel for how the mill might have operated in its heyday.
At 1pm the party headed to the Weavers' Cafe for lunch which had been pre-arranged. Leek and potato soup was followed by a selection of freshly prepared sandwiches, a tray of cakes and tea and coffee with dietary requirements taken into consideration.
At 2pm, the mill had set aside a room for Baa Baa Brighouse for a talk with Alison O'Neill. The day trippers were not just greeted by Alison, but by her trusty sheepdog too – Shadow the Border Collie.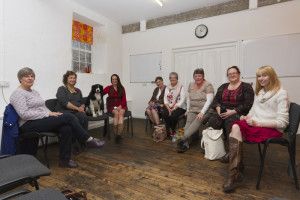 Alison's entertaining, inspiring and at times moving talk about how she came to be a tenant sheep farmer on the Howgill Fells kept the party enthralled for two hours.
They heard how Alison had diversified from her initial interest in building a flock of her own to offering guided walks in the surrounding hills and designing her own range of clothing, which she wears to tend her sheep.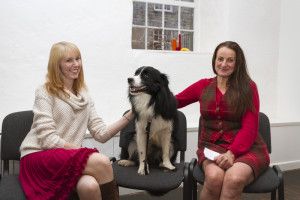 This left enough time to make a few quick purchases before heading back to Rastrick, Brighouse, arriving home at 7pm.
Elaine said: "The trip was so well received by everyone and such a success that we are contemplating hosting a Baa Baa Brighouse Autumn Trip on an annual basis. Possibly not to the same destination though, so we will have to get our thinking caps on to see where our woolly travels may take us next!"
Here's what some of the day trippers had to say:
"Great day out, so well organised. Plenty time to wander at leisure round the mill, a wonderful lunch and my dietary requirements organised in advance! The talk in the afternoon by the Sheperdess, Alison O'Neill was fantastic, you could have sat and listened to her for hours. To sum up, great day, wonderful company and superb organisation – well done Baa Baa Brighouse!"
"A wonderful day out. All organised seamlessly by Elaine and Gary. The mill was a stunning, interesting, fascinating place in itself. The crafts beautiful and well displayed. The cafe warm and inviting, especially the comfy sofas, with well prepared, fresh foods. Dietary needs were accommodated without fuss. The talk by 'the shepherdess' and sheepdog Shadow was gripping, funny and touching, honest and forthright. Where next Baa Baa Brighouse? Count me in!"
"I thoroughly enjoyed this well planned trip. The craft mill is in a very picturesque setting, some crafters were demonstrating their work, lunch was nice, soup and sarnies plus cake. The talk by Alison O'Niell was very good. Fellow day trippers very friendly. Overall good value."