If there is a month that celebrates wool or the crafts of knitting and crochet, then October is it.
Events begin with National Knitting Week in association with the UK Hand Knitting Association, an organisation which aims to inspire the next generation of woolly crafters.
This year, it is again asking knitters to support the Christmas Stocking Appeal in aid of Mind, a charity that works for better mental health for everyone.
There are three patterns available on the UK Hand Knitting Association website. The stockings will be turned into Christmas decorations and sold at The Knitting and Stitching Show at Alexandra Palace and Harrogate this Autumn to raise money for the chosen charity.
Any stockings that are left over will be sent to care homes and hospices. Completed stockings can be dropped off at the shows or sent to UK Hand Knitting, 60 Bridge Road East, Welwyn Garden City, Herts, AL7 1JU.
By a happy coincidence, National Knitting Week also coincides with Libraries Week which runs from October 9th to October 14th.
Baa Baa Brighouse has teamed up with the Friends of Rastrick Library and our own Knit and Natter Group which meets twice a month there to yarnbomb the library and help celebrate Libraries Week.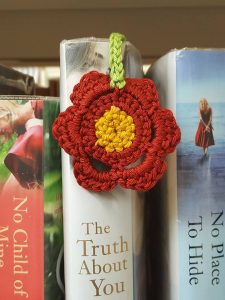 If you are local to the Brighouse and Rastrick area and pop in, you'll be treated to an array of knitted bookmarks featuring cats, snakes, fish, flowers and more hidden in books throughout the library.
If you happen to borrow a book containing one of our hand knitted bookmarks, we would be very grateful if you could make a small donation to Friends of Rastrick Library, a voluntary group, that organises a multitude of events throughout the year for the benefit of the community. And of course, you get to keep the lovely bookmark!
Then, of course, there is Wool Week, organised by The Campaign for Wool. Now in its eighth consecutive year, the event sees retailers, manufacturers, textile artists and all connected with the woolly community join together to highlight and educate consumers on the many natural benefits of wool.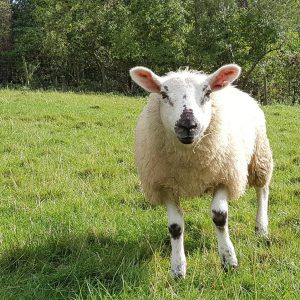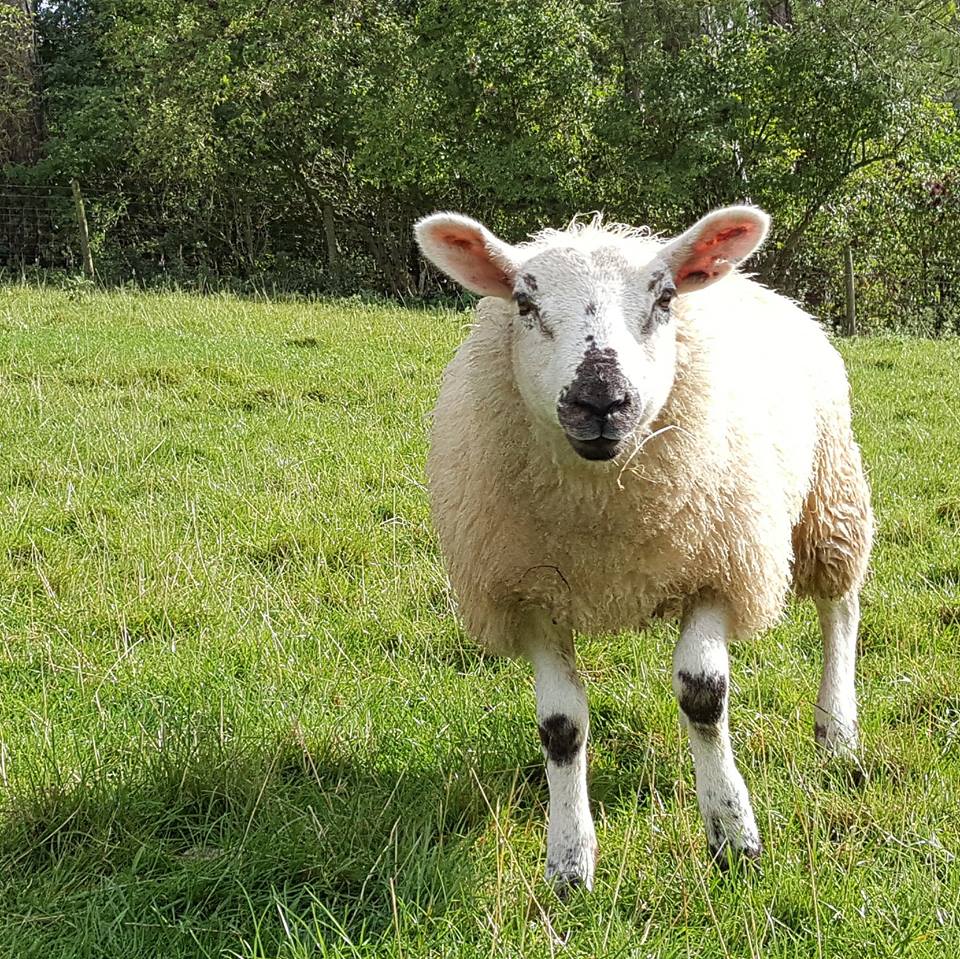 Armley Mills Industrial Museum in Leeds, where Baa Baa Brighouse exhibits during their annual Wool Festival in June, is holding a series of free events between October 11th and October 16th to help highlight the importance of wool as a natural, biodegradable and renewable fibre.
And, mainly for our friends across the pond, it's also Socktober – a busy month indeed in the woolly calendar!
If you've followed Baa Baa Brighouse for some time, you'll be aware that from its inception, it was our intention to stock only natural fibres and where possible, British wool.
That's why at Baa Baa Brighouse, you'll find not only many of the larger commercial yarns we stock are reared, sheared and spun in Britain but our own hand dyed ranges are too.
Baa Baa Brew DK and Baa Baa Brew Marble 4 Ply use 100% British wool – Bluefaced Leicester and a mix of Bluefaced Leicester and Masham respectively. Spun in Yorkshire and hand dyed using traditional small scale methods right here in Brighouse.