Baa Baa Brighouse is heading to The People's Fair this weekend to help celebrate the £19 million renovation of The Piece Hall in Halifax, West Yorkshire.
The Piece Hall, now a Grade I listed building, dates from 1779 and was originally built as a traditional Cloth Hall for the trading of 'pieces' of cloth (a 30 yard length of woven woollen fabric produced on a hand loom).
It is the sole survivor of the great eighteenth century northern cloth halls, a class of buildings which embodied the vital and dominant importance of the trade in hand woven textiles to the pre-industrial economy of the West Riding of Yorkshire, from the Middle Ages through to the early nineteenth century.
The Piece Hall was the most ambitious and prestigious of its type and is now considered to be one of Britain's most outstanding Georgian buildings.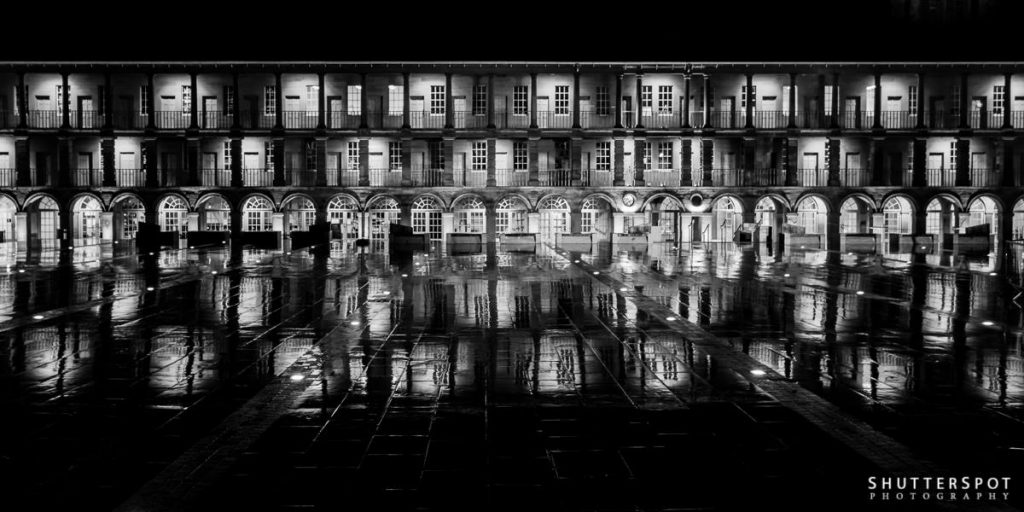 On Saturday September 30th and October 1st, the open air venue will host The People's Fair, a combination of festival, marketplace and street party aimed at celebrating Calderdale's creative and community talent, independent businesses and civic organisations.
Elaine Jinks-Turner, owner of Baa Baa Brighouse, said: "To be a local wool trader in such an historic venue, given The Piece Hall's heritage as a traditional Cloth Hall is really something very special."
Baa Baa Brighouse will be selling a range of British and Yorkshire yarns including their own hand dyed ranges – Baa Baa Brew DK and Baa Baa Brew Marble 4 Ply, which are reared and sheared in Britain, spun in Yorkshire and dyed in Brighouse.  Pattern books, knitting needles, accessories and hand knits will also be available.
Including local food, street performance, creative businesses, artisans, voluntary groups, showcases for local talent, parades and processions, market stalls and exhibitions, The People's Fair will be a rich display of all that is creative, imaginative and resilient in the valley.
The event forms part of the finale of the Landlines and Watermarks creative project organised by 509 Arts with the people of Calderdale.  Each day will end with a performance of 'Calderland: A People's Opera', written by Olivier award winning Mike Kenny and starring 14-year-old Jonathan Turner, Elaine and Gary's eldest son along with several members of the Baa Baa Brighouse Knit and Natter Group.