July has been an exciting and inspiring month for Baa Baa Brighouse. Our involvement in the Tits Out Collective has, at the time of writing, raised a fabulous £171 for the WomenCentre, based in Halifax, Huddersfield and Dewsbury and worldwide I suspect many thousands have been raised for similar worthwhile causes.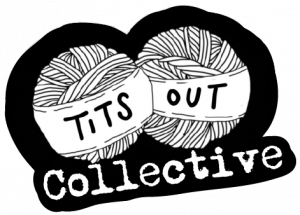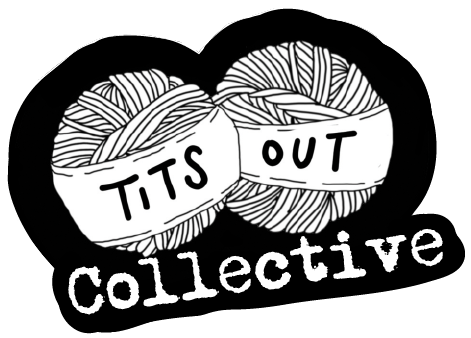 Our 'Carnival of Resistance' yarn has so far raised £84 for the American Civil Liberties Union to help defend the rights of immigrant families in the US.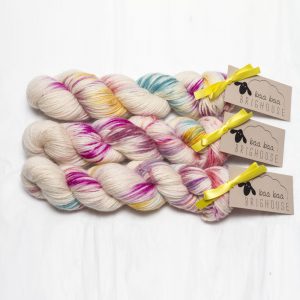 But this August we are asking again for your help. This time we are supporting a cause that is very close to our hearts – the Batley and Spen Youth Theatre Company.
The Company was formed in 2017 by award-winning West End director, Nick Evans, as a creative response to the devastating murder of Jo Cox MP, which shook not just the community of Batley but the country as a whole.
'Hear The People Sing' was created to celebrate Jo's passion for togetherness, collaboration, comradeship and theatre. Nick led 100 young people from across West Yorkshire over three weeks of residential teaching and rehearsals to professionally stage Jo's favourite musical, 'Les Miserables', and a new piece called 'More in Common', devised by the young cast to celebrate her values.
Performances took place at The Jo Cox Theatre, a pop-up theatre built at Oxfam's textile sorting house, Wastesaver, a venue that Jo visited as an MP and a charity that she worked for early in her career.
The Batley and Spen Youth Theatre Company is a registered charity and relies on the generosity of the public, as well as industry professionals. This August will see the cast of incredibly talented youngsters perform 'Deeds Not Words', a theatrical project which seeks to highlight the struggles of the Suffragette Movement, 100 years on since The Representation of the People Act gave women the right to vote. It will also commemorate 100 years since the end of World War I at a time when our fundamental freedoms appear to be increasingly under threat with the resurgence of right-wing extremism.
If you have followed Baa Baa Brighouse on social media for some time, you may be aware that Elaine and Gary's eldest son, Jonathan, is a member of Batley and Spen Youth Theatre Company and last year played several roles during the staging of 'Hear the People Sing'.
To help support the Company's latest project, Baa Baa Brighouse will be releasing an exclusive Baa Baa Brew Marble 4 Ply colourway called 'Deeds Not Words' with £3 of every skein sold going to Batley and Spen Youth Theatre Company.
We decided to use the same yarn base used for our Mulier Fortis Collection as this already celebrates strong women.
If you believe in the arts, youth theatre and the values that Jo stood for, then we hope you'll consider supporting our initiative.
The 'Deeds Not Words' colourway is available to preview on our social media pages now and will be available to purchase from 7am on Friday July 27th until the end of August.