Baa Baa Brighouse is proud to announce that our 'Carnival of Resistance' yarn has raised a total of $126 for the American Civil Liberties Union. A massive thank you to all who helped us achieve this and bought a skein or two of our limited edition colourway.
The colourway was created in response to President Donald Trump's visit to the UK in July. We were personally unable to show our protest to his presidency by joining the hundreds of thousands of people who marched through our streets and thought there must be many others in a similar position.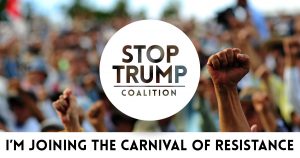 Our colourway allowed those people to register their dislike whilst raising money for an important cause that helps to fight injustice for immigrant families in the United States.